Sport at Hollinhey
Sport & PE at Hollinhey 2021/22
Friday saw our first competitive action of the new school year: our u9s girls' football team entered the Macclesfield & District School Sports Partnership tournament at Tytherington High School. Jesicca, Lily, Holly, Angelika, TJ, Nikola, Irah, Isabelle were amazing, representing Hollinhey with enthusiasm, skill and determination throughout, winning all 5 of our group games and progressing to the semi finals! The girls battles hard but were just pipped 2-1 by the eventual winners, Ashdene Primary School. Take a look at some of the action in the photo gallery...
It was an absolute pleasure to watch these girls play so well - well done girls on achieving 3rd place in your first ever football tournament! The player of the tournament trophy was such a hard choice:
Irah showed some great dribbling skills, keeping to her position and scoring 8 beautifully crafted goals along the way. Angelika was fantastic in goals and also made some strong tackles in defence. Lily demonstrated amazing determination, her tackling, speed and strength were all on display. Holly's energy, passing and intelligent positioning helped the team throughout, scoring a lovely solo goal,. Nikola looked comfortable in every position and never gave up. Isabelle's speed and agility helped the team move forward into attacking positions. Jesicca had never played before but looked like she'd been playing for years! However, the player of the tournament was awarded to TJ for her positive attacking football, scoring 6 goals and always playing with the biggest smile on her face!
Sports Week
What a fantastic week we had during Sports Week. The week began with Jenna Downing sharing her inspirational story and demonstrating her skating skills by jumping over 4 of the teachers with ease! Many of the children tried inline skating for the first time and enjoyed the challenge of the ramps. Ultimate frisbee was another hugely popular sport that all of the children tried and the Reception and Year 1 children got to stretch relax during their Yoga sessions. There were also opportunities to play tennis and learn some martial arts skills too! We're all looking forward to Sports Day next Friday...
Cricket Success
Our Kwik Cricket team played in the Macclesfield Kwik Cricket festival on Wednesday and managed to win every single match they played! We look forward to the finals in June! Well done to Ben, Joe, Liam, Nathan, Harry, Tia, Nick, Luke & Elliot...
Football Success
What a week of football we have had - 4th place in the Aspire Trust finals and 3rd place in the Reliance Sevens tournament followed up or 2nd place finish in the league! Well done everyone who has represented or football teams this year (there's over 30 of you!).
Personal Challenge
Did you know? Everybody should aim to do 10,000 steps everyday - can you rise to the challenge?
You may have noticed that Year 6 are wearing new fitness bands - we're currently trialling these to see how much physical activitiy we do! If you think your class can do more steps than year 6 why not come and speak to me! Mr B-D
Sports Ambassadors
Our new Sports Ambassadors (Ben, Alfie, Robyn and Mae) have been selected and attended their training session with Olympic Gymnast, Craig Heap on Monday. They learn't all about the Active30 initiative, the idea of personal challenge, and came back to school with lots of ideas about how to become an even more active school!
New Year New Sport Teams
On Friday 5th October, 11 brave and fierce Year 6s took on the local opposition in the Macclesfield Tag Rugby Festival at MRUFC.
Despite our inexperience (only one plays rugby out-of-school) we competed fairly and with great determination. With some excellent running and fearless tagging, the team worked well as an inclusive unit. 2 losses, one draw and a fabulous win against Whirley across a damp dark afternoon, left the players wishing for more! Well done Tia, Lydia, Lauren M, Megan, Arlo, Elliot, Luke, Bailey, Harry, Jack and Liam.

SPORTS WEEK 2018
Friday: Y3/4 Tennis
Danny Connelly from CDTennis came into coach the children lots of fun tennis skills - what a great time we had and their are definitely some budding tennis stars at Hollinhey. Community tennis sessions take place at South Park on Saturday morning, 10am.
Friday: Y2/6 Fitness
Rome & Jordan from Chrome Fitness came to school to put the children through their paces! It was fun to see them 'planking' and using the tyres to improve their core strength. Well done - you all worked extremly hard! Look out for their community sessions at Prestbury Village Hall (details in the school newsletter).
Friday: Rec/Y1/Y2 Football World Cup
Steve and Ryan from The Football Academy organised a World Cup Competition for years 1 & 2. Brazil prevailed in Year 1 and Russia were the winners in Year 2! The Reception children developed their football skills with a coaching masterclass.
Thursday: Tri-Golf Finals
We only went and WON! Congratulations to our amazing Tri-Golf team (Daisy, Daisy, Orla, Orla, Amy, Ethan, Freddie, Tomas, Ryley & Teddy) who will go on to represent Macclesfield & District at the county sports partnership finals on July 11th.
Thursday: Y5/6 Rugby
'Macca' one of Macclesfield Rugby Club's U11 coaches came in to work with the children - what a great time we had in the blistering heat.
Thursday: KS2 Assembly
Doctor Richard Usher (Team Sky Chief Medical Officer) came to talk to the KS2 children this morning. We were able to find out about life behind the scenes of Team Sky at the grand tours. What a fascinating assembly - Look out for the Hollinhey bunting which will be touring France on the Team Sky bus!
Wednesday: Y2 Cricket
Coaches from Langley Cricket Club worked with year 2 this afternoon. They had an enjoyable afternoon in the sun and I look forward to finding out if any of the children decide to join this developing community club in the coming years. https://www.facebook.com/LangleyCricketClub/
Tuesday: Sports Afternoon
My favourite afternoon of the year and what a scorcher it was! With water and shade aplenty, the whole school battled the elements to take part in a fantastic afternoon of sporting activity. The afternoon starter with an amazing display of cheerleading and then from space hopping to hurdling and and even the funky chicken dance, all the children performed wonderfully and had lots of fun in the sun! Whiston won a very dramatic relay with the overall award going to Hollinshead - well done everyone!
Tuesday: Y5 Football
Middlewood Juniors FC came in to work with our Year 5s today and the children demonstrated some fantastic skills - focussing on passing and teamwork, they really demonstrated the HEART of Hollinhey. Thanks to Ben Corcoran for working with us over the last 2 days. https://www.middlewoodjfc.co.uk/
Monday: Athletics
Children from Hollinhey competed in the Macclesfield Schools Athletics Competition. April came home with 3 MEDALS! The girls came 3rd overall and the boys competed well making several finals too! Our combined position was an incredible 4th place!!
Monday: Y4 Football
Middlewood Juniors FC came in to work with our Year 4s today - the coach was very impressed with the quality and enthusiasm our the Year 4 girls and presented awards to Edie & Molly.
Monday: Line Danceathon
Every child in school took part in our Danceathon today (except year 5 who will take part later in the week!). Amy from Sylk Dance Academy came in to school to teach us a routine to 'Cotton Eye Joe' and dressed in our Cowboy/Girl outfits we held a shole school line dance at the end of the day. I can't wait to find out how much money we raised for East Cheshire Hospice.
Year 3/4 Football Match
Wow, what an evening of football we had at St Johns! 20 Hollinhey footballers went to St Johns (Ivy Road) and played 3 matches in the sunshine :-) The highlight of the evening was a 4-1 win. Lots of great performances, including goals from Junior, Archie and a brave header from Joseph! All 3 goalkeepers played admirably (Cam, Harry & Charlie), in defence Nick, Preston, Alfie, Toby and Elias were stalwart, and all action energetic midfield performances from Will, Finn and Toby really showed that the future is bright! Well done to all involved and thank you so much for the parental support on the day!
----------------------------------------------------------------------------------------------------
Pop Lacrosse Finals
On Monday we travelled to Wilmslow for the local Pop Lacrosse Finals. It was a great afternoon of Lacrosse, after tricky matches against Gawsworth and Whirley the afternoon culminated in a fantastic 4-1 victory against Didsbury. Well done to all of the players (Charlie, Emily, Freddie, April, Ryley, Daisy, Tom & Orla B) for representing the school so admirably!
We have some amazing individuals sportspeople at Hollinhey, from golf to football and dance, children in the Hollinhey family have been setting the world alight with their talents!
Emily was recently selected to represent England at the British Isles Dance Championships in Wales. Emily performed fantastically, placing 2nd in the Freestyle Solo competion. 3rd in the 'Hip Hop Solo' and 3rd in the Rock 'n' Roll event. Emily loves dancing and has been dancing since she was 3 years old. SHe currently dances at 'Jam Dance' in Macclesfield and her favourite dance style is the 'Slow Solo'.
WELL DONE EMILY -YOU ARE AMAZING!
--------------------------------------------------------------------------------------
Well done to our football team who have qualified for the Reliance Soccer Sevens Finals in June...
Netball Team
--------------------------------------------------------------------------------------
Tri Golf Team
We've qualified for the finals of the Tri-Golf competition in May!
--------------------------------------------------------------------------------------
Wow! What a day of skipping we had! All of the children were motivated by the personal challenge of beating their individual 2 minute record and it's been wonderful to see the number of skippers on the playground this week. Did you get close to Ellie May's score? Miss Holland was the top teacher with over 260 skips in 2 minutes. Keep up the good work children and check out the photos below...
Introducing our Sports Ambassadors: Tia, Liam, Jack & Bailey. They've arleady organised a day of skipping on Wednesday 31st May and can't wait to hear your aideas about how we can make Hollinhey an even more active school...
It's always nice to receive feedback from visitor to school. Here's some comments from one of our Gymnastics lessons.
"I have just taught a gymnastics class at your school and just wanted to say what an absolute pleasure it was teaching a lovely group of children. Very well behaved and super to work with. I'm looking forward to returning."
Here are the results from our PE survey - thanks to all the children who took part!
https://www.surveymonkey.com/results/SM-XPXPFWDD8/
Hollinhey Tag Rugby team completed their second tournament on Friday 6th October at Macclesfield Rugby Club. Playing rules more in line with our style of play, we beat Rainow & Wilmslow Grange convincingly but unfortunately lost to Macclesfield St John's & Marlborough by just one try.
The experienced feet of Freddie combining with the passion and commitment from Ryley, Tomas, Ethan, Isaac and newcomer James allowed our fiercesome girls Emily, Orla B & Daisy W to take an active part in the games- unlike some less 'inclusive' sides. Players of the Day- Freddie for using his experience, agility, speed and wisdom to command the team and Orla for her strong and confident running with the ball reminiscent of her father in his playing days!
Welcome to a new sporting year at Hollinhey Primary!
On a sunny Thursday afternoon a team of 11 year six pupils ran, dodged, tagged and certainly 'tried', at Maccclesfield Academy in the first competition of the new school year-Tag Rugby!
Great fun was had by all and, although we ultimately finished third, we were in fact unbeaten with 3 wins and 2 draws. Roll on next week when we return to Maccclesfield Rugby Club for another tougher test!
Summer Term Update:
The Macclesfield & District Athletics Competition took place on Wednesday 5th July. Team Hollinhey performed extremely well against much larger schools with many runners reaching the finals in their events. The big four of Max, Zach, Tom and Rhys came together with a great run in the final of the 4 x 100metres helped by superb baton exchanges; Emily competed in both the year 5 Sprint and the 150m race against many Y6s from other schools coming 4th in both events; Stanley finished a great 4th in the Y4 Sprint; Max made it into the final of the Y6 Sprint and Freddie competed against his fellow footballers & rugby team mates to finish 6th in the Y5 Sprint. In the field, Lucy, Sam, Tom, Grace respresented Hollinhey admirably by throwing and jumping further than they have ever done before. April and Noah took their cross-country skills to the gruelling 600m and the girls competed well in the 4 x 100m relay.
However, special mention must go to Zach for his 3rd place Bronze medal in the turbo Javellin, Lydia for her amazing Bronze in the Y4 Sprint and the tremendous Amy D for her superb Silver medal in the 1kg Ball Chest Push- I have never seen her so giggly for such a long period of time!
Well done to you all....#togetherwesucceed
Did you know we have some golfing stars of the future at Hollinhey - see if you can spot the secret to Daisy's success here:
This term we have already competed in the Macclesfield & District Kwik Cricket Festival amassing over 1500 runs in our 5 matches. Zach was the pick of the batters scoring 30 runs in just a single over while Tom managhed to take 4 wickets in one of his overs!
Wednesday 24th May 2017
The end of the half term has seen the reurn of our intra-school sports competitions at Hollinhey. Competing in their school houses at Cricket, Tennis and Tri-Golf, the children have earn't many Team Points to be added to their totals. The winning Teams for each class were:
Year 1: Brindley
Year 2: Tunicliffe
Year 3: Whiston / Brindley
Year 4: Brindley
Year 5: Hollinhshead
Year 6: Hollinshead
Monday 22nd May 2017
The Year 3 & 4 football teams played matches against St Johns today and did Hollinhey proud. The first match was a very evenly fought game with chances at both ends but neither team was able to score in the first half - Stan, Joe and Teddy not letting the opposition score. We did see some goals in the second half though with St John's taking the lead thanks to a rocket of a shot. We fought back admirably with Ben equalising after a fine cross from Harry. More chances came and went for both teams until a free kick from St John which snuck past Teddy to give them a 2-1 victory. Player of the match was Liam Scally for his vision, determination and trickery!
The second match was equally entertaining! Hollinhey dominated possession and created many chances with the St John's keeper managing to make save after save. The pressure did finally tell though when Joe D fired the ball into the net. Cameron and Lincoln were able to snuff out any danger, while Oliver and Elliot provided the creative spark to drive the team forward time after time. A second goal came through Charlie whose deft touch and turn created space in the box before smashing the ball past the helpless keeper! Joe then added a 3rd goal with a rocket from the edge of the box. The opposition did reply with a goal, before the game was put beyond doubt thanks to Bailey's calm finish (although I think I may have got the order of our 3rd & 4th goal mixed up!). A thoroughly well deserved 4-1 victory! Player of the match was Joe D who could have scored even more!
Well done to all of the boys and girls who represented Hollinhey with true HEART!
Children, let me know what you think about PE and Sport at Hollinhey, take the survey:
https://www.surveymonkey.co.uk/r/7SSQHR7
Thanks, Mr Davenport.
Wow - what a start to the year for our footballers!
We've had 2 great results tonight against the league leaders - all of the players made me so very proud! The First Team fought hard to earn a 0-0 draw - great teamwork saw us through (some people may accuse us of parking the bus but if it works for Jose Mourinho!!!). Emma, Joseph and goalkeeper Sam, were rocks at the back, Noah put in a super midfield performance, ably supported by Rhys, Tom and Zach! Most Valued Player was a very very tricky decision but goes to Emma for a fantastic defensive performance - jockeying, tackling and anticipating the opposition with aplomb!
The Reserve Team won their first game of the season! Jack was calm and composed in midfield, Liam was tireless and creative up front, captain Will brought experience to the midfield and Ben remained calm under pressure to score the winning goal! We really could have scored more but a solid defensive performance from Bollinbrook meant the score was kept to 1-0. 'Freddie the Terrier' also worked tirelessly but Jack takes the MVP award on this occasssion! Sorry I haven't mentioned everyone but you were all fantastic!
WELL DONE TEAM HOLLINHEY - THE FUTURE IS BRIGHT, THE FUTURE IS HOLLINHEY!
Mud...mud...glorious mud! Year 6 welcomed the cream of Gawsworth to a slippy Hollinhey on Friday to play Tag Rugby. 24 brave pupils took up the challenge and despite the mud and cold, they really enjoyed themselves, tagged hard, ran fast and scored some great tries. At least one third of the Gawsworth team play rugby out of school, so Hollinhey did really well to manitain their enthusiasm and team spirit. Apologies for the mud-covered clothes and children but a good time was had by all.
Bring on the Pop Lacrosse in Spring!
It was the turn of the Year 3/4 football teams to welcome Marlborough to fortress Hollinhey on Tuesday. After a tight opening period and a resilient defensive display from the B Team, Marlborough eventually scored. This was followed up by a couple more goals in the 2nd half although energetic performances from Josie and Charlie meant that there was always a chance of sneaking a goal. Eventually, with the last kick of the game Harry managed to use his pace to get beyond the defence and slot past the keeper, capping off an MVP performance. Arlo and Lincoln were also very valuable parts of the team, defending with passion and prowess.
In the looming darkness the A Team, captained by Liam, kicked off with high hopes, unfortunately Luke could do nothing about the torrent of attacking football from Marlborough who quickly took a 2-0 first half lead! Luke was able to make a couple of fine saves, injuring himself in the process! The fading light didn't help either team in the second half as Jack, Liam and Ben atttempted to control the midfield. The match finished 4-0 to Marlborough even with Jack's MVP performance!
After the match against Mottram was rained off on Tuesday it was time to welcome Ivy Bank to fortress Hollinhey on Thursday. The B team played first and took a while to get going but a resolute second half defensive display from Ethan, Josh, Grace and Isaac meant that the final score was 0-5. Debutant Ben was Most Valuable Player for his composed display in midfield.
The A team conceded early in the game after Ivy Bank piled on the pressure but Captain Sam managed to organise the troops and Tom L equalised on his first start for the team, smashing the ball past the keeper! There was still time for Rhys to add another before half time, making it 2-1 to Hollinhey going into the break. Ivy Bank came out all guns blazing in the second but the combination of Joseph, Sam and Most Valuable Player Emma kept the opposition away from the goal. Noah was pulling the strings in midfield and the energy and pace of William and Tom H meant that we were always a threat going forward. The match finished 2-1 to Hollinhey - What a great game to start the season!
Our next match is on Tuesday 2nd October when Park Royal visit fortress Hollinhey!
It's a busy few weeks with clubs starting and our sports teams raring to get going in the various leagues and competitions. A few dates for the diary...
The football squad for the home matches on Tuesday 18th and Thursday 20th October are:
Ethan, Rhys, Lewis, Freddie, Noah, Emma, William, Tom H, Sam, Blake, Joseph, Tom L, Josh, Grace W, Isaac, Ben E-E.
Wednesday 5th October: Netball v Beech Hall
Friday 7th October: Cheshire Cup Football (Derby Playing Fields)
Thurs 13th October (1:30pm-3:00pm): Year 1 Little Champions Festival (Macclesfield Academy)
Friday 14th October: Tag Rugby Tournament
Tuesday 18th October: Football v Mottram (h)
Thursday 20th October: Football v Ivy Bank (h)
Tuesday 1st November: Football v Park Royal (h)
----------------------------------------------------------------------------------------------
This year we are excited to have teamed up with the PE and Sports Hub and today we have welcomed our new PE specialist, Mr. Rosamond who will be working with all the children and staff on Mondays and Wednesdays. Take a look at their website to find out more about their services... http://peandsportshub.co.uk/pe-and-school-sport-provision/
------------------------------------------------------------------------------------------------------------------------------------------------------------------
2015/16
It's National School Sports Week this week, we'll keep you updated on this page and in the galleries on the website.
Monday: many of the children have taken part in an introduction to rugby lesson today. Did you know that they can play tag rugby at Macclesfield Rugby Club - could your child be the next Owen Farrell?.. Find out more here: http://www.macclesfieldrufc.co.uk/the-juniors/
Tuesday: sports afternoon - come down and cheer your children on! Take part in the mums, dads, and pre school races, don't forget the family rounders game and treat yourself to a bbq tea afterwards! Everything starts from 1:30pm.
What a success sports day was! Check out the gallery for photos of the day...
Who can defeat Mr Stout or Mrs Morton-Collins this year?
Wednesday: Prestbury Tennis Club will be joining us at Hollinhey to introduce the children to playing tennis - they have a great junior section and are very welcoming to new members.
http://prestburytennis.org/juniors/
Thursday: Lots of fun scheduled for Thursday - we have a mobile climbing wall coming to school for many of the children to try and conquer! FizzyTots are also returning to give the younger children a taste of the Olympics!
Friday: We have a day of cycling lined up for all the children to take part in! Don't worry though all of the bikes and equipment will be provided!
The football teams are excited for the Reliance Sevens competition next weekend (15th May) - look at them in their new kits courtesy of our new sponsors Broadhurst Building Services.
Netball Tournament
It was a great pleasure to watch the girls play so well at the netball tournament on Saturday. They played really well and were the winners of group 4!
Newsflash
Girls Football Update...
The girls braved the snow, hail, wind and rain last night (Tues) in an attempt to join the boys and qualify for the Reliance Sevens Finals. Wearing the new kits for the first time, the team made me so proud! Alisha hit the post, captiain Beatrice also hit the woodwork and we just could not score! However, we worked tirelessly as a team and the non-stop running of MVP Khia, Grace and Ella combined with the great positional sense of Emma, Emily and Sarah meant that Poppy was unbeatable in goals! The match went to PENALTIES! and we won the shootout 3-1 meaning that for the first time ever both the boys and girls teams have qualified for the finals on Sunday May 15th! WELL DONE EVERYBODY!
_____________________________________________________________________________________________
The football teams played away against Rainow last week, we began with the first team who took the lead in the 1st minute through Noah. Sam was playing his first game in goals and made some fantastic saves but we did concede 2 goals to make it 2-1 to Rainow at half time. Despite chances at both ends and some silky skills from Rhys there were no more goals and the game finished 2-1 to Rainow. MVP: Sam.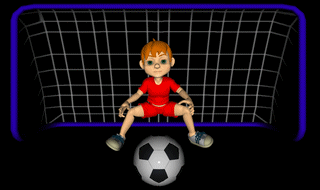 The second team also worked hard with Lewis making his debut up front. Beatrice captained and organised the team well and Joseph, Charlie and Joshua were solid it the back. The game ultimately ended 3-0 to Rainow despite the efforts of goalkeeper and MVP Zach.
- - - - - - - - - - - - - - - - - - - - - - - - - - - - - - - - - - - - - - - - - - - - - - - - - - - - - - - - - - - - - - - - - - -- - - -Wow! What a great term of sport we had in the Spring - we competed in the Macclesfield Swimathon,Swimming Gala, Netball, Boys and Girls Football matches / tournaments, Sportshall Athletics, Lacrosse and there was the start of FizzyTots for Reception and Key Stage 1! Don't forget to check out the photos from the Year 6 trip to Robinwood which included everything from Archery to Rock Climbing!

The boys qualified for the finals of the Reliance Sevens football tournament and we were all impresssed with the dedication shown by our cross country runners - here's Mr Perry's take on the recent cross country event...
"What a fantastic season we've had for cross country running at Hollinhey. I was delighted with the popularity of the cross country after school club, which saw lots of keen runners improving their fitness and enjoying running together. All those months of training certainly paid off, and our racing teams made us extremely proud with their ever-improving results. Our successes culminated with the Hollinhey Year 3 and 4 girls team winning the 2016 Macclesfield Cross Country Championships, with Orla P winning the race, April taking second place and Emily H placing twelfth. Well done to all our cross-country runners, and thanks to all family members involved in supporting the teams."